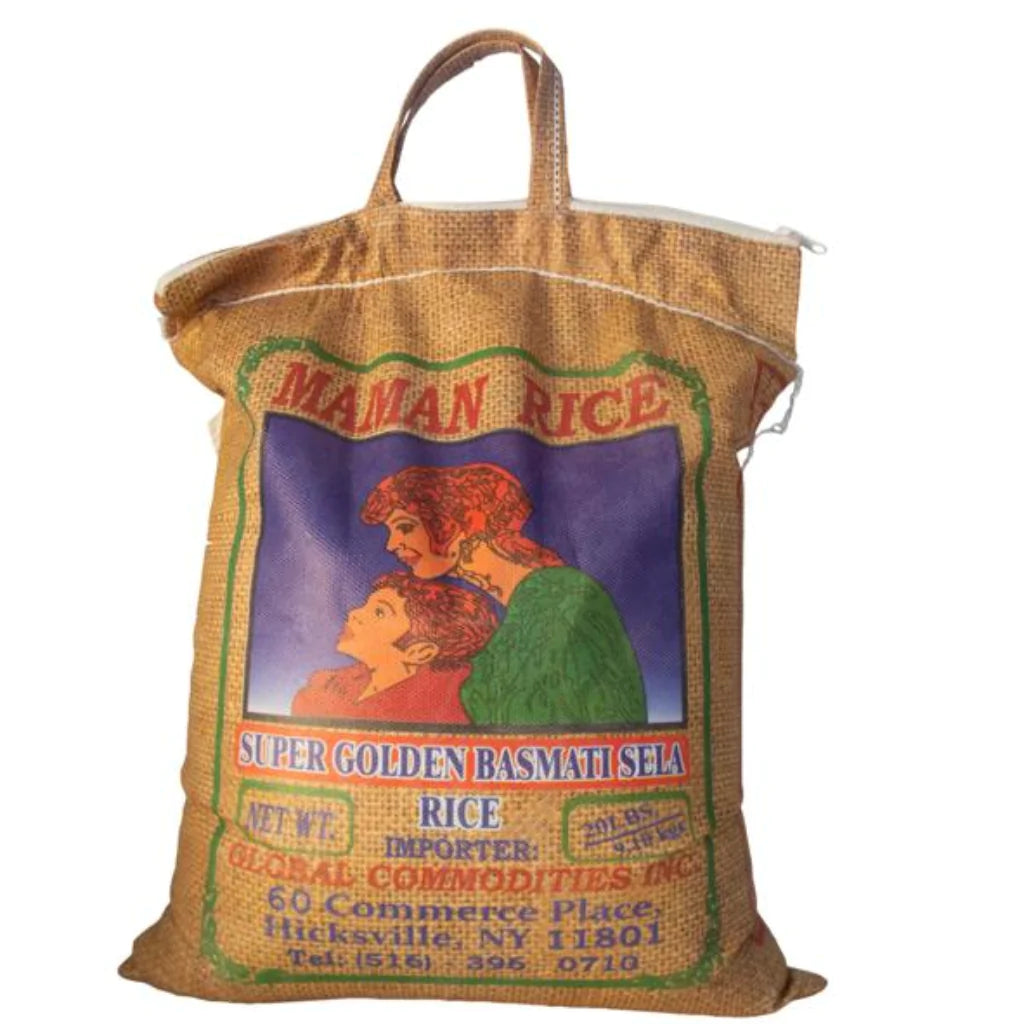 AahuBarah Maman Rice
---
Our maman rice is a massive favorite in the Haitian community. 
Haitian cuisine is a vibrant blend of African, French, and Spanish influences, with rice dishes playing a central role. One of the most beloved Haitian rice dishes is "Diri ak Pwa", or Rice and Beans. This staple dish is made from rice and kidney beans, cooked with coconut milk, garlic, and spices till they meld into a flavorful, comforting meal.
"Diri Djon Djon", also known as Black Mushroom Rice, is another traditional Haitian dish. It gets its distinctive dark color from Djon Djon mushrooms, a type of black mushroom native to Northern Haiti. The mushrooms are boiled to create a flavorful broth which is then used to cook the rice, infusing it with a unique, rich flavor and dark color.
"Diri Blan ak Legim", or White Rice with Stewed Vegetables, is a simple, nourishing dish often served alongside meat or fish. The vegetables are typically a mix of eggplant, cabbage, bell peppers, carrots, and tomatoes, stewed with herbs and spices.
These dishes reflect the rich culinary heritage of Haiti, offering a delicious window into the country's culture and traditions.